no doubt
<!– .entry-meta –>
Sunset's rounded up the dopest tracks to get down to for the weekend. Take a load off and enjoy below.
1. Kanye West – Clique (feat. Jay-Z & Big Sean)
2. Avicii – Next Levels (TheFatRat Instrumental)
3. The Hood Internet – Dance With Henrietta (Big Sean x Yeasayer)
4. Rihanna vs. Daft Punk – We Make Love (Carlos Serrano Mix)
5. No Doubt – Push and Shove (feat. Busy Signal, Major Lazer)
<!– .entry-summary –>
<!– #post-2147498972 –>
<!– .entry-meta –>
Yep…you heard me. Gwen Stefani is back on tour with No Doubt. Don't pretend like you don't still know all the words to "Don't Speak" or "Spiderwebs." Hopefully they'll make some new magic soon. But for now, let's all marvel at the hot bod that Gwen has kept even after having 2 babies (<insert awesome baby names> Kingston and Zuma </insert awesome baby names>). My guess, too, is that she's healthily fit, considering she's got some muscles and you can't see every bone in her body. Sorry Madonna, that look just isn't cutting it for me.
Here's to No Doubt. Here's to the memories! (My sister had all of their posters, I think. ALL over her room. I had no choice but to be a fan.)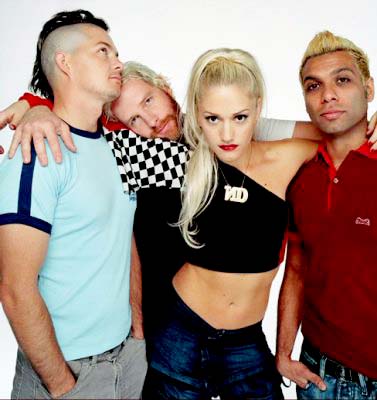 <!– .entry-summary –>
Also tagged gwen stefani
Comments Off

on No Doubting Gwen Stefani!
<!– #entry-utility –>
<!– #post-157340622 –>